Well I picked up this 95 Taco from seanpistol about two months ago and decided I better post up some of the stuff that I have taken it through and maybe get some ideas/advice what else it needs. I am going to try and "finish" the truck in the next few months. This will include hydro assist, bob the bed 12", twin case (2.28 or 4.7), rock sliders and possibly a revised front bumper. As the truck sits it has a waggy front axle, stock rear with 4.88's and arbs, trail gear lift and SAS swap, heavy belly skid, high steer, and smittybuilt 9500 winch. I haven't done too much in terms of repairs or maintenance since it was in pretty decent shape when I picked it up. To the best of my knowledge the truck is pretty solid and runs pretty darn good for a 21 year old truck. Picture time, I didn't realize that most of these pictures are basically the same thing......
Went and picked up the truck and had to install the lines and compressor for the arbs, then went wheeling.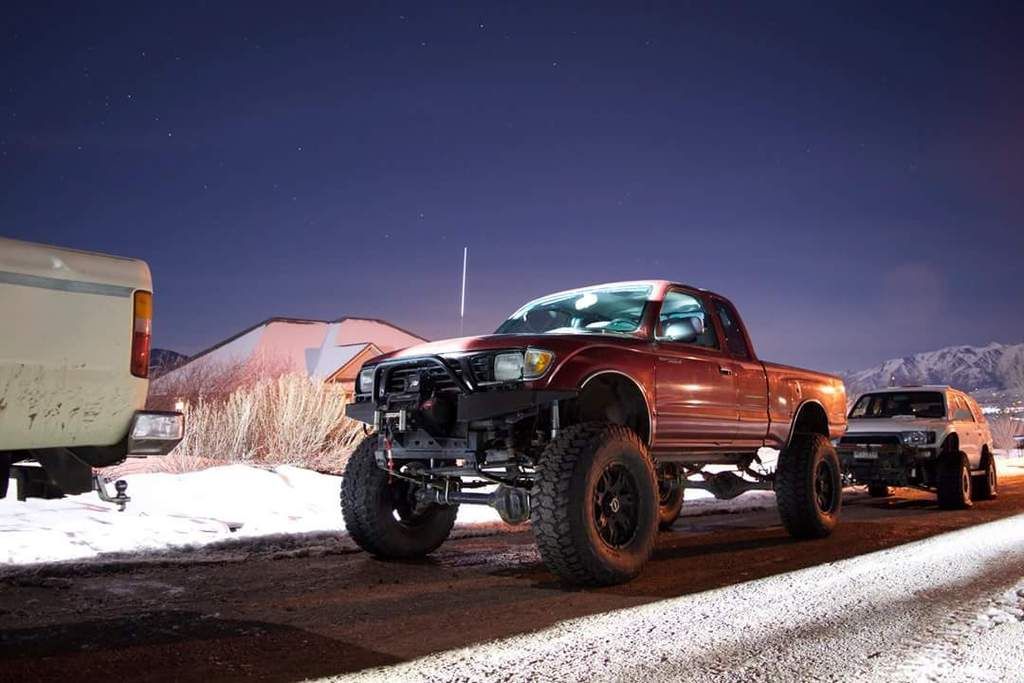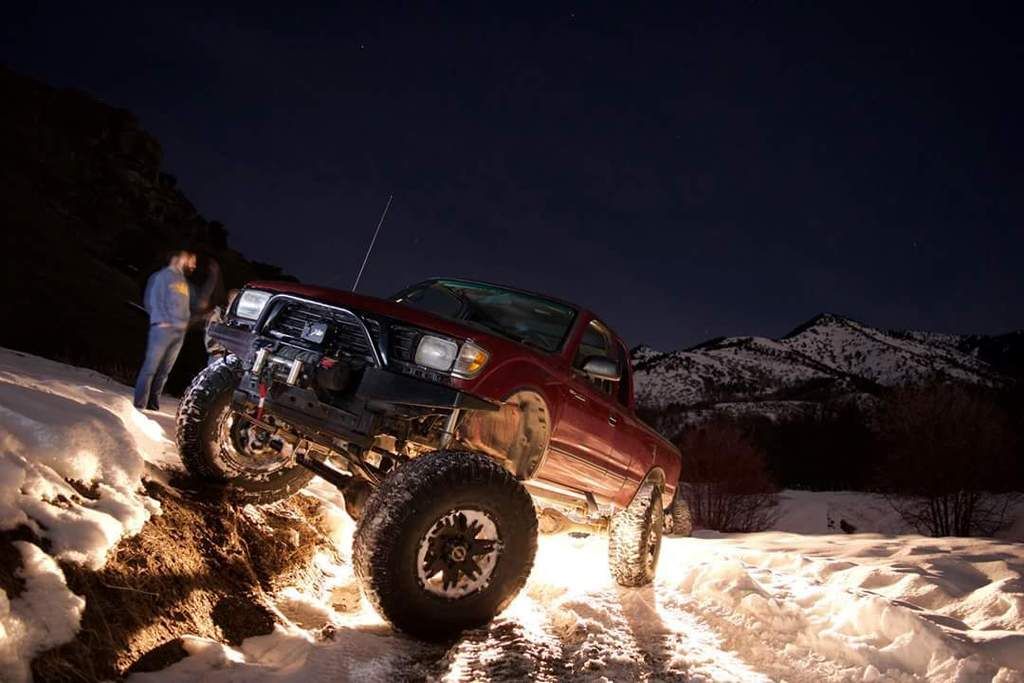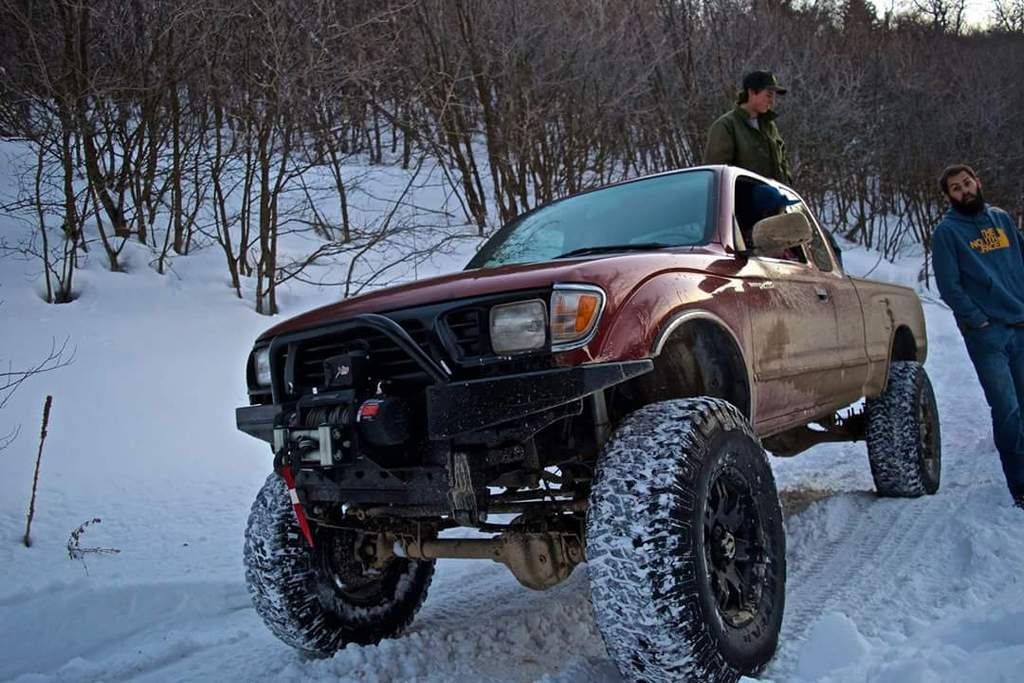 Buddy slid off the road up Millville canyon.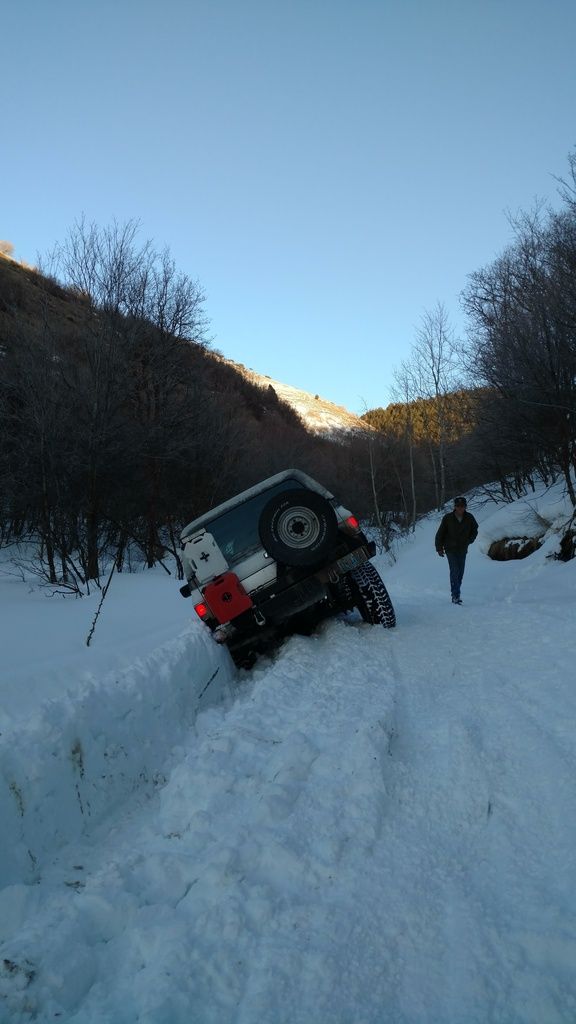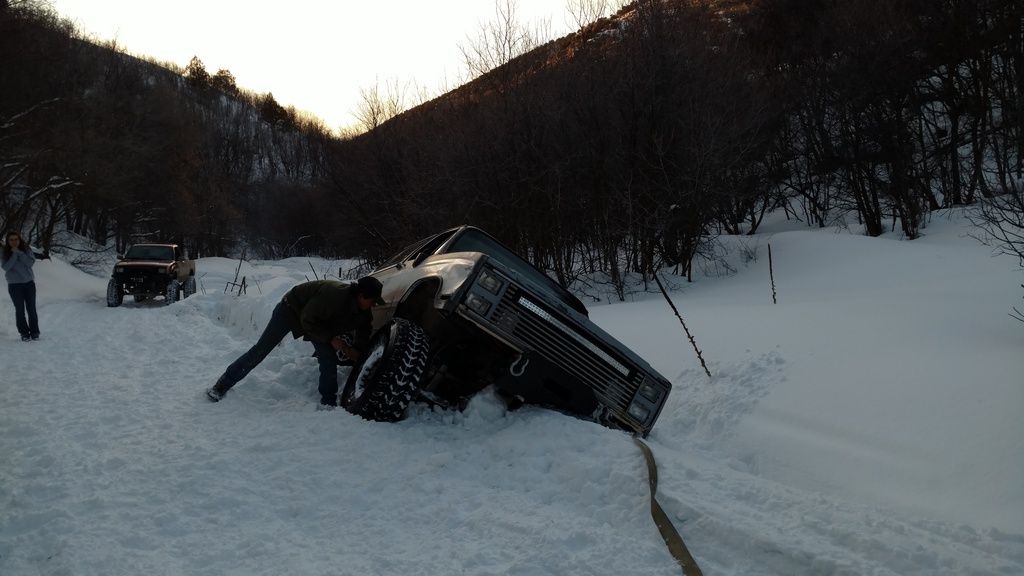 Attempted to replace my ball joints on the driver side since they were super worn, gave up and took it to Big O and turns out the passenger side was also shot.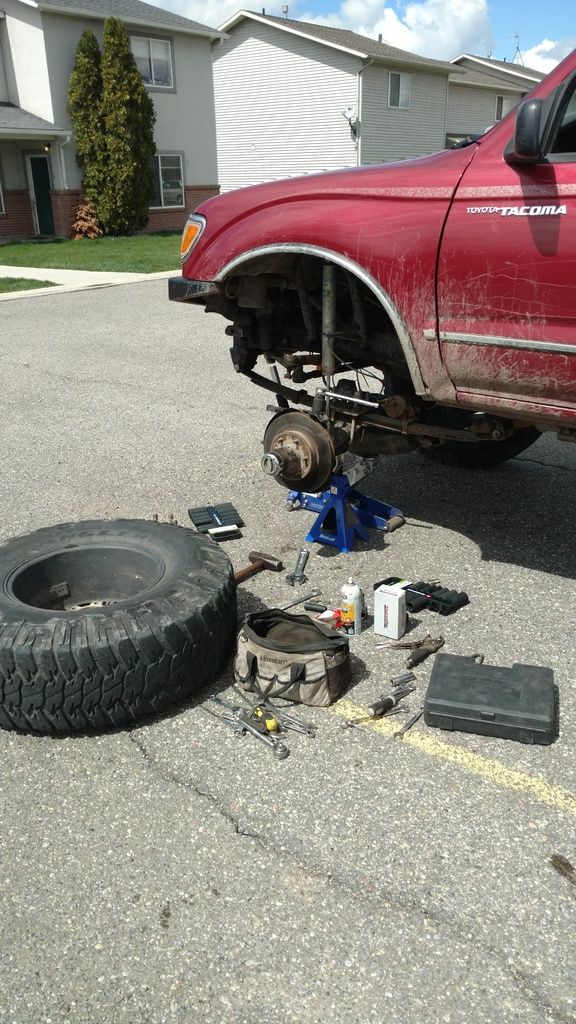 Went to Jeep Safari, ran rose garden hill, behind the rocks, fins and things, steel bender and hells revenge. Truck handled everything no problem. Even averaged 20 mpg on the drive down. Wheeling manual is a huge learning curve, and I think I need a dual case.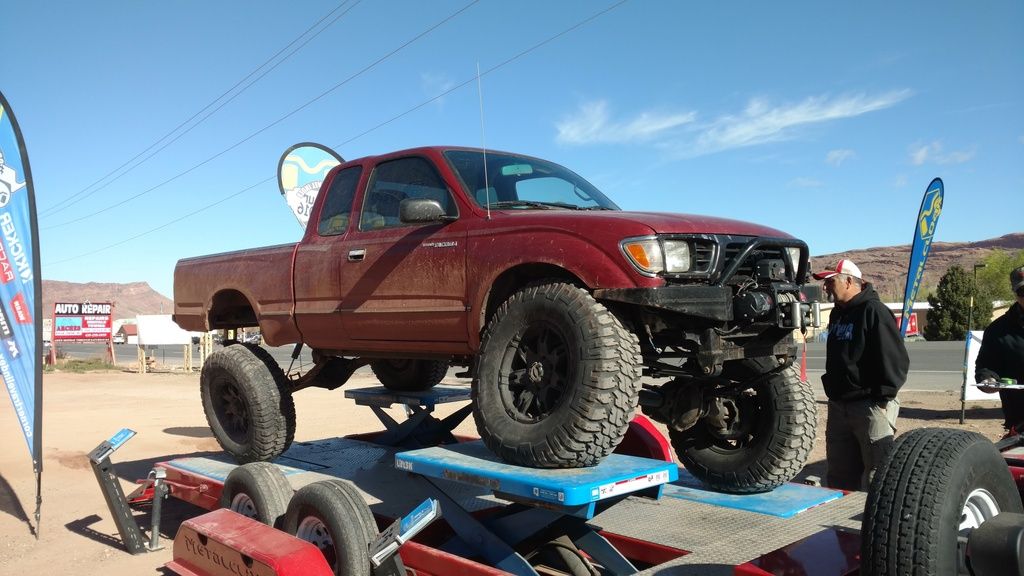 The truck has 10" less travel than my cherokee did, so I have some work to do.
My sled even fits in it! Was able to squeeze a few more rides out this season because the truck could make it closer to consistent snow.