Who else is watching this, and how worried are you? What preparations are you making or have you made? I padded out my emergency kits and food stores last week. I still need to fill the gas cans and propane canisters. I'm not seeing a breakdown of basic services, probably, but I'm pretty sure we're going to see panic rushes on grocery stores/gas stations/pharmacies, and probably a lot of businesses putting up shutters.
The main stream media sources look to be deliberately downplaying this to avoid a panic, but CDC and others have straight out said this WILL hit pandemic status and there WILL be a serious disruption of daily life in the US. If you're relying on main stream media for updates, you're probably not getting the full picture. Here's more sources: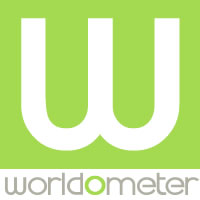 Updated Statistics, graphs, and data tables showing the total number of cases, cases per day, cases by country, cases outside of Hubei in China, recoveries and discharges, newly infected, active cases, outcome of closed cases: death rate vs. recovery rate for patients infected with the COVID-19...
www.worldometers.info
A deadly virus spreads around the globe, killing and infecting millions.
www.reuters.com