Fab'n often-rarely wheeln
Well, I've been on here for a while and working on this build even longer so I figured it's time to start a build thread. A while ago my friend and I picked up a 76 IH Scout II for around $600. It ran but that's about it. We then began the slow (more time than money but not much of either) process of making this into a street driveable wheeling machine aka "skuggy" (scout-buggy)
Here it is when we got it home: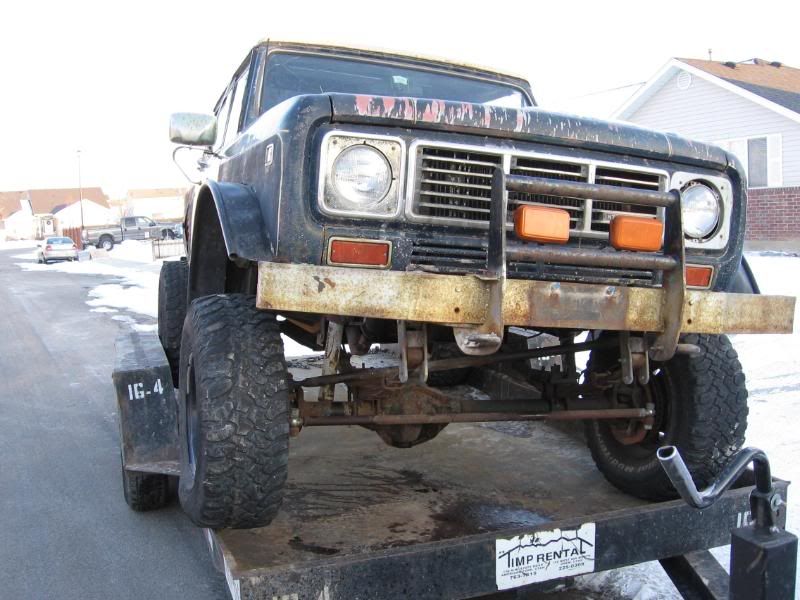 Then it sat behind the house for a while getting some freeze plugs replaced, new ignition, etc.
Then we removed all the nasty carpet from the floor, walls and celing and wire wheeled the rust off (this only took about 4 days and 4-5 wire wheels)
but, I neglected to get any pics of this step. When we got the Scout it was w/o seats so we stole some from a 87 civic and fabbed up some mounts to use the origional risers.
Then we started cutting out all the rusted thru spots of the floor. In hindsight we should have just replaced three pieces; the drivers side, the pass. side and the back.
Since this is a budget build (not my budget-my buddy's.......well, his wifes
) it was decided to just replace the pieces below.
Last edited: