I've been doing some scouting lately. Already knew numbers are way down this year after the drought and tough winter. So I've been really trying to find any decent numbers I can for the upcoming season. Have covered over 500 miles of dirt the last few weeks just seeing what I can see. It's looking grim out there. The range is in fantastic shape, absolutely gorgeous, this year has been great and it's recovering quickly. Just doesn't seem that a whole lot of varmints lived to see it. Have found a few pockets, should do okay early on. But it's going to be a tough year over all, for me, I think.
Out this past weekend, the Perseids meteor shower was on and that was cool.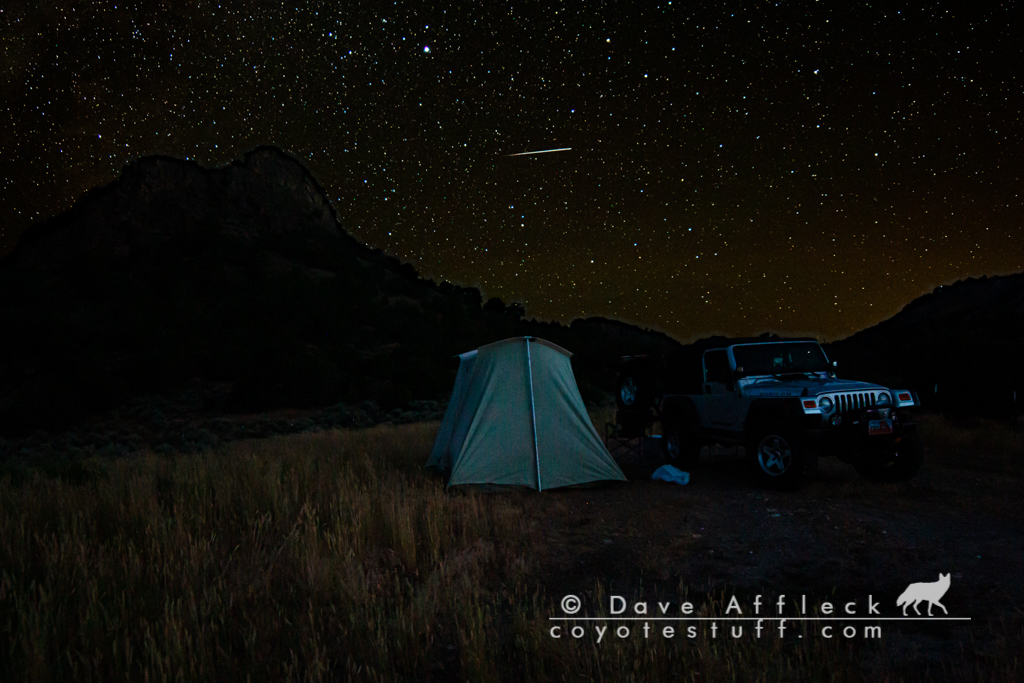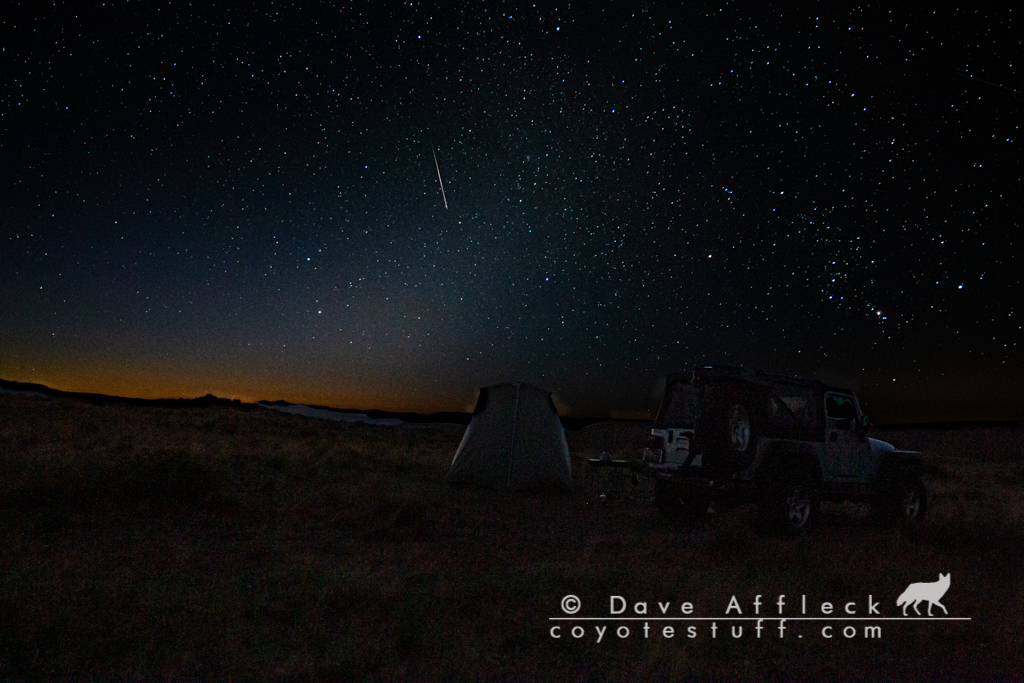 Anyhoo… Been getting a few questions in email lately about how to find coyotes, so I put up a new post last night, going over what little bit I think I know about it. Might be of interest or use to someone just starting out.
Scouting for coyote
.
- DAA