I.M.O., they're pretty damn hard to beat. What are your camshaft plans?
I'm honestly considering another Brian Tooley Racing Stage 3 cam, same one that was in it. It sounded awesome, looks like it makes power from 2500-6500 RPM and has a very flat torque curve.
https://briantooleyracing.com/btr-camshaft-gen-3-4-truck-stage-3-v2-btr31824100.html
218/224
.553/.553
110+0
They recommend 2500-3000 RPM stall torque converter, which I'd plan on anyway so I'm not pushing thru the brakes. I'd shoot for 2500 RPM with this thing.
Here's a power graph of a 5.3 with this cam... I believe a 6.0 would be similar, with torque coming on sooner and everything (HP & TQ) else up a bit higher.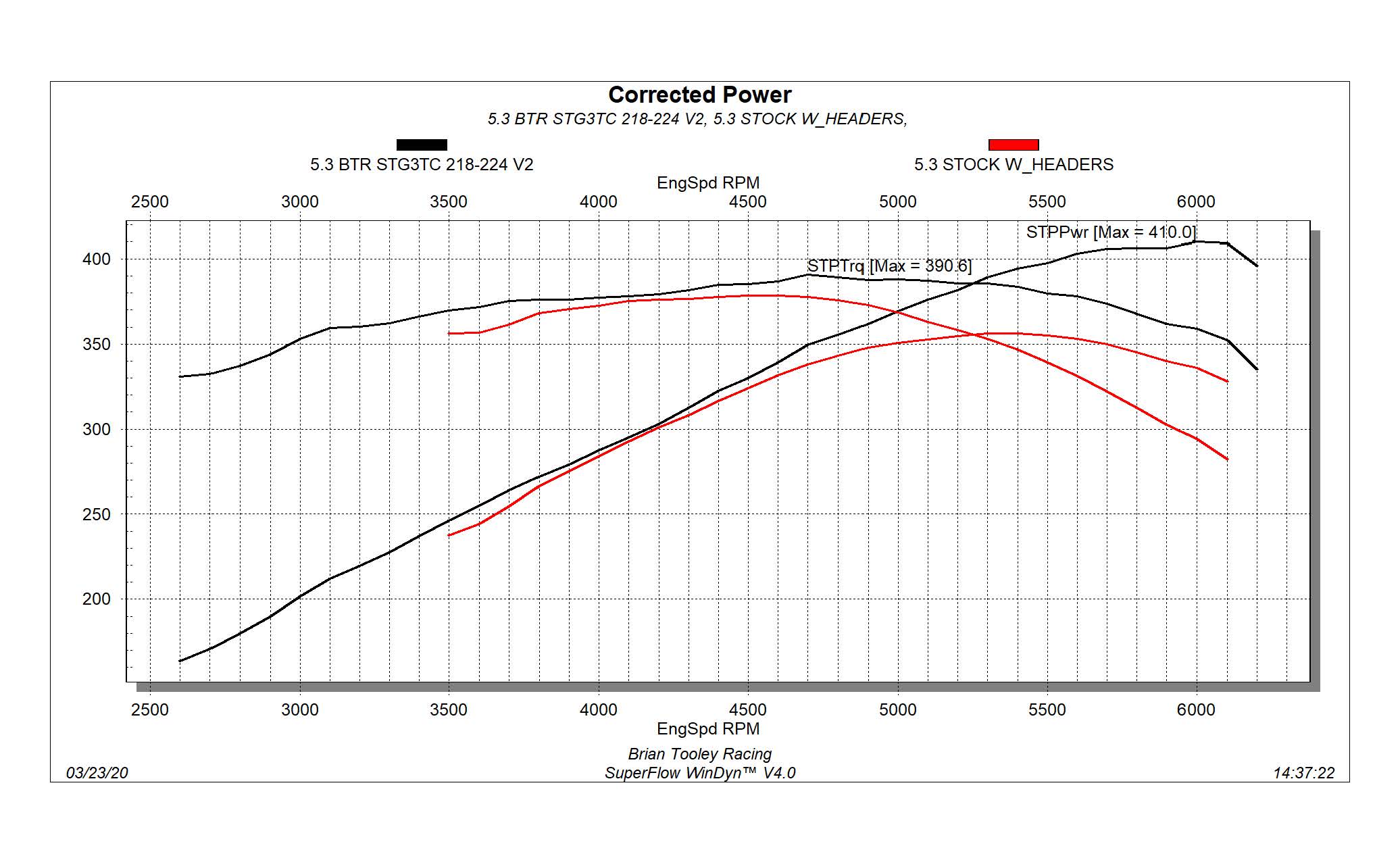 Here's some sound clips of the BTR Stage 3 truck cam at idle...