Utah 4-Wheel Drive Association
U4WDA 2007 Summer Convention - Richfield, Utah August 10th and 11th 2007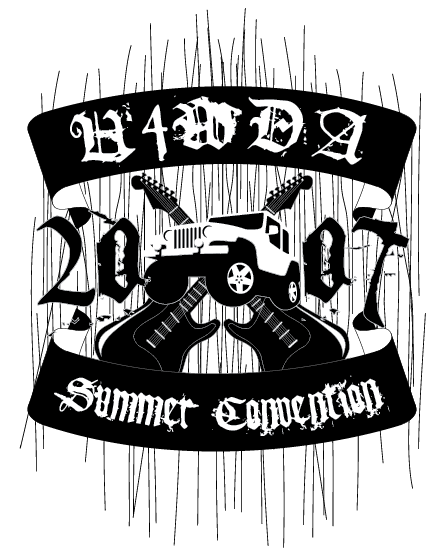 The U4WDA 2007 Summer Convention will be held in Richfield on Saturday August 11th. Last year was an absolute blast, and this year will be even better! Unlimited 4x4 Club will be guiding groups on 10 local trails, and U4WDA will have a product raffle and steak dinner on Saturday evening. Additionally, Unlimited 4x4 Club will be hosting their 3rd annual Off-Road Rodeo on Saturday night.
Click here to register now!
Click here to view trail details!
Friday Evening Activities:
Come down to Richfield on Friday night and enjoy a series of casual events based around the Richfield City Park right in downtown Richfield. There will be an informal sand volleyball tournament, parking areas to show off your rig, and plenty of opportunities for casual conversation with fellow U4WDA members.
Summer Convention Trail Ride on Saturday:
Groups will start ligning up at the Sevier County Fairgrounds at 7:00 AM on Saturday morning. The group Crazy 8 will leave at 8:00 AM and all other trail groups will be departing at 9:00 AM.
After finishing on the trails, the entire group will meet back at the Sevier County Fairgrounds for a steak dinner at 5:00 PM followed by a fundraising raffle full of great prizes donated by our sponsors. Also, local band One Brick Shy will be performing at the Fairgrounds for U4WDA.
Registration for the Summer Convention is $35 per vehicle before August 1st and $50 per vehicle after August 1st. Registration includes one dinner ticket, and additional dinner tickets are $15 each (kids under 10 are $5/each for hotdogs and sodas). You can register the day of the event at the Sevier County Fairgrounds from 7:00 AM to 8:30 AM, but trail availability may be limited. There will also be a breakfast Saturday morning at the fairgrounds for $7.50 per person.
Last edited: