It seems like it was only last year where we had such poor weather out on the dunes around Sand Mountain...
Not this year! couldn't have asked for a nicer day, sun great temps, maybe a tad on the windy sid from time to time, but it was GLORIOUS!
Nate, Johnathan and I met at exit 284 and convoyed down I-15, Exiting in Santaquin, where we passed Scott and his father and two kids at the gas station, We kept moving onto Eureka where we gassed up and Scott passed us! Roy Rolled in and we chatted for a minute and we were back on the road, finally making it to the Visitors center to pay our fee, at this point Derek J. showed up in his Tacoma, followed shortly by Blaine and his family in their FZJ80, This was certainly looking like it was going to be a great run!
We drove to the parking area of Sand Mountain where Scott and family were waiting, We aired down, had a quick meet-n-greet and tried to head up the front of the mountain we normally would, I barely made it 1/3 of the way, Derek made it quite a bit further, but couldn't keep momentum near the top, SO, we all drove around the south end along the fence to the southwest side.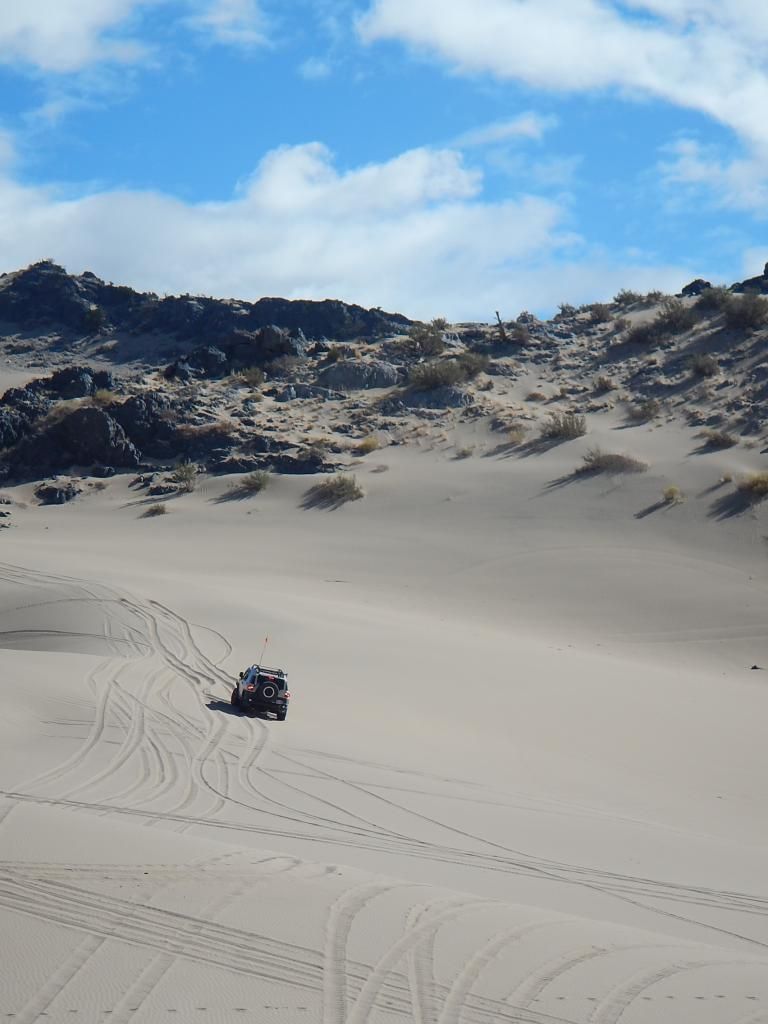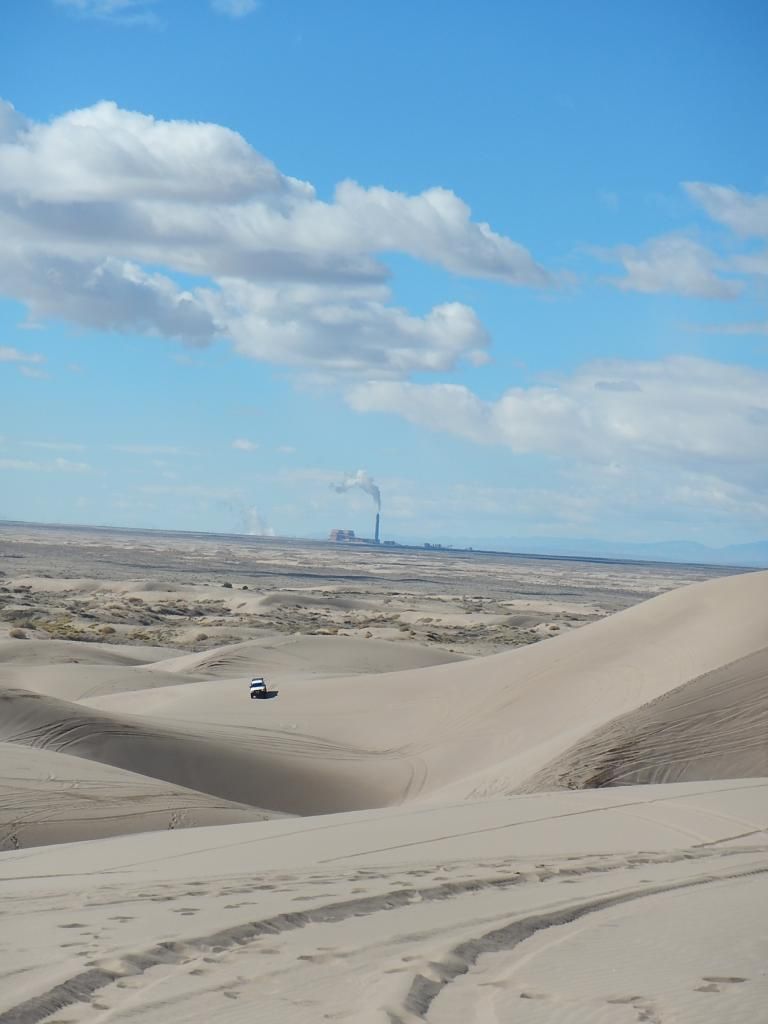 I base camped as my kids were chomping at the bit to play in the sand as everyone else drove around.
My son L O V E's the new flag that he got to pick out in Eureka, as I forgot to pack mine...
After a bit everyone came to base camp and we had lunch, The kids got to play and burn off some energy!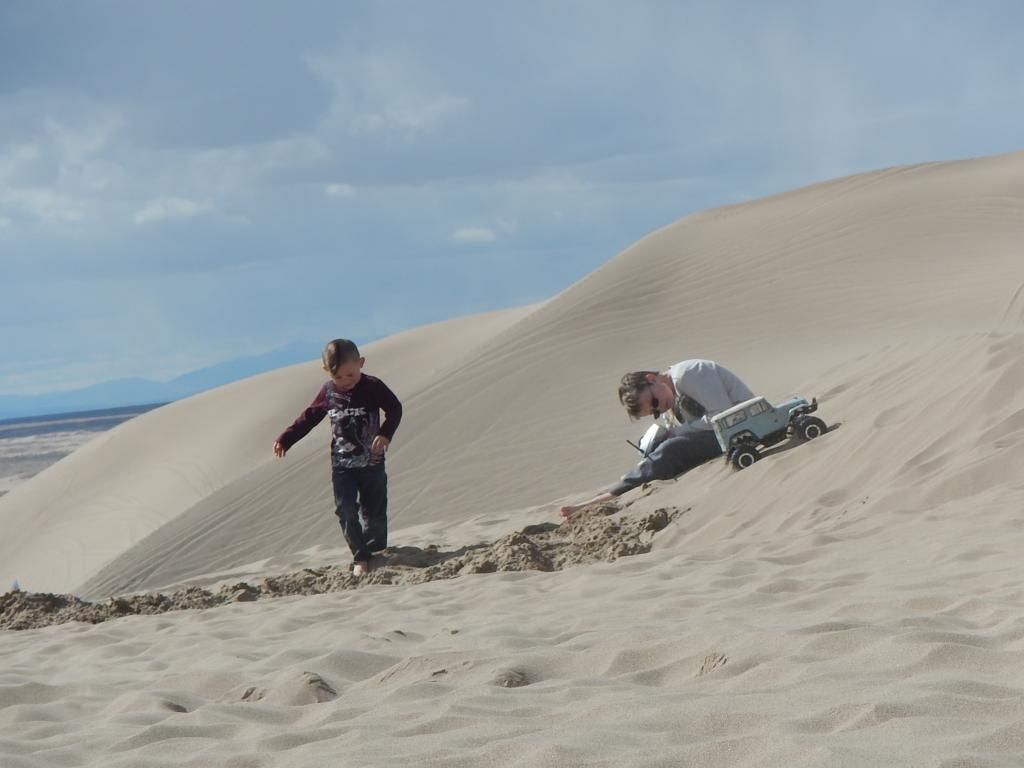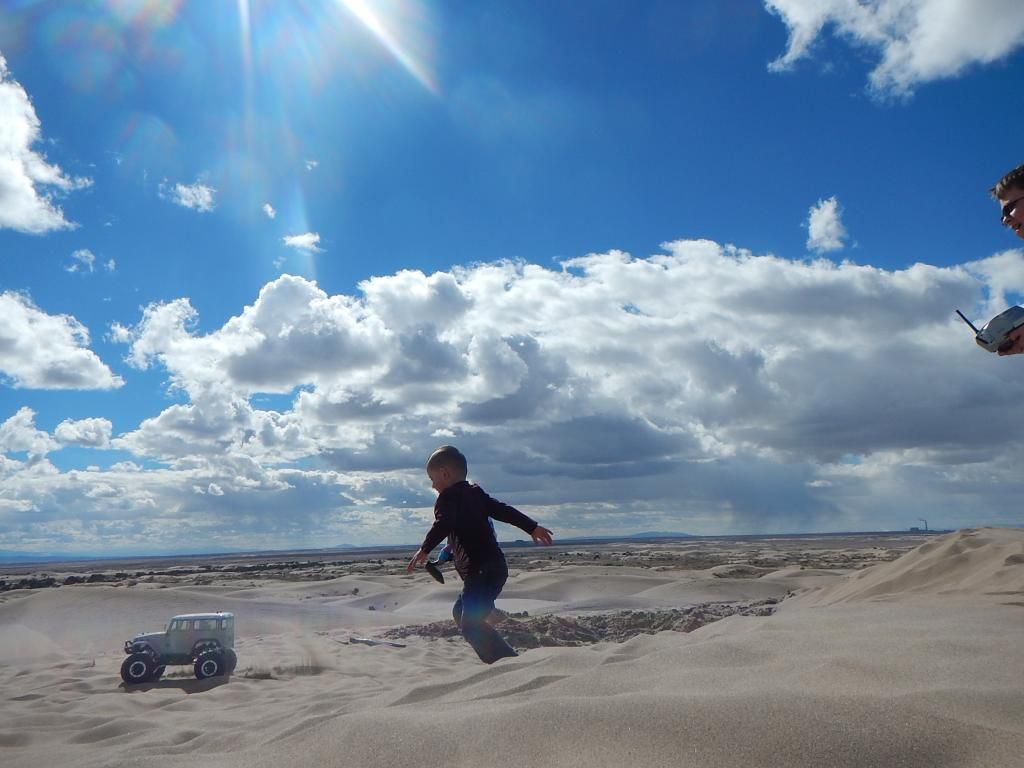 Once lunch was finished, Scott and Derek decided it was time to call it a day, I hope you guys had fun, thanks for stopping by!
It was getting a bit windy on the sand, so we decided to see where the dunes go, We headed back towards the fence line and started making our way North, There were a couple of tight spots and a couple of us needed a tug to get through after sliding off the trail, We kept heading North to a rocky hill in the middle of nowhere, As we parked, we scared up an Eagle, or at least it was large enough to be one.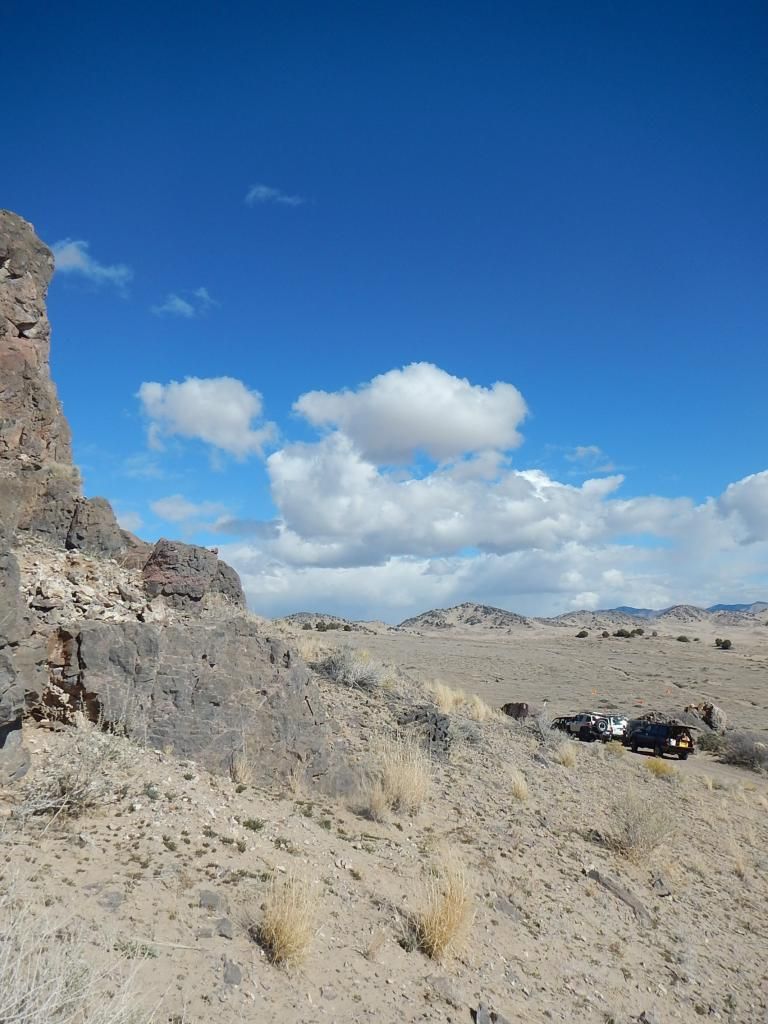 The back side of Sand Mountain is in the background, We headed out along the train that heads to the upper left, Roy had a geocache he was looking for which was only a little over a mile from the rocks.
We headed off to locate the geocache, It wasn't long until we found the general area where it might be located, However it was high up on another rocky area with some steep sandy hills, We all gave it a shot, but only Blaine and Nate made it up.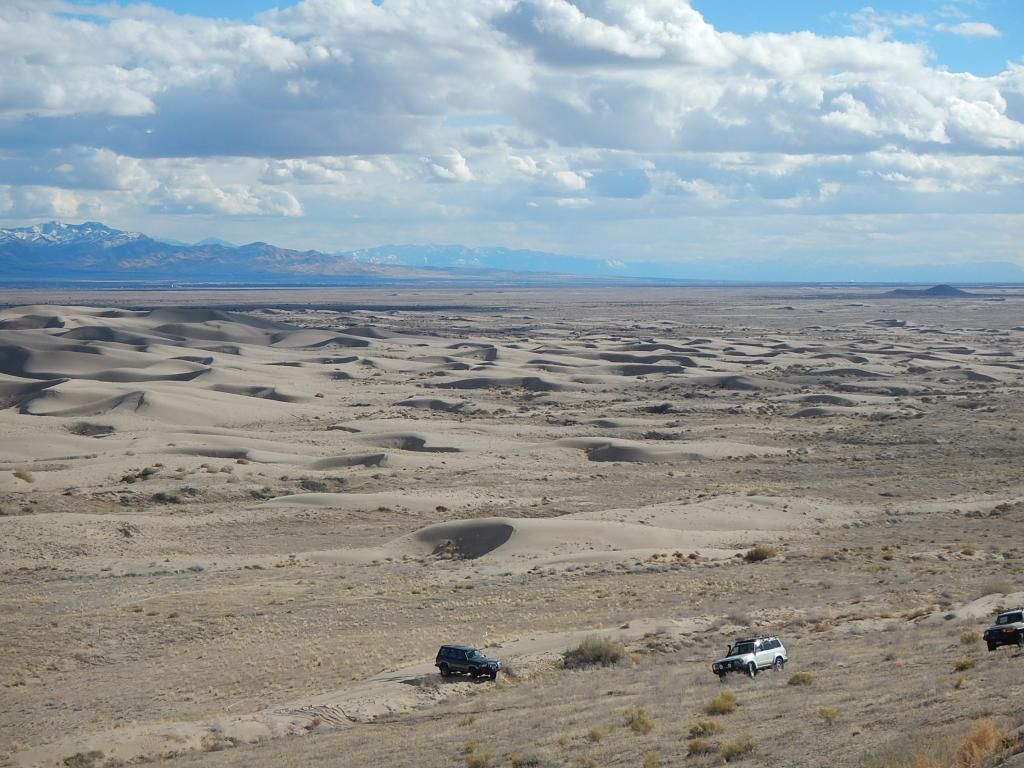 So Roy, All 5 of the Johnson's, Mrs. Franson and my son Max wandered to find the geocache, Nate also tried to find a trail to it in his Jeep, But they all seemed to be more for quads...
My wife was taking some great shots while we were trying to get up the hills too!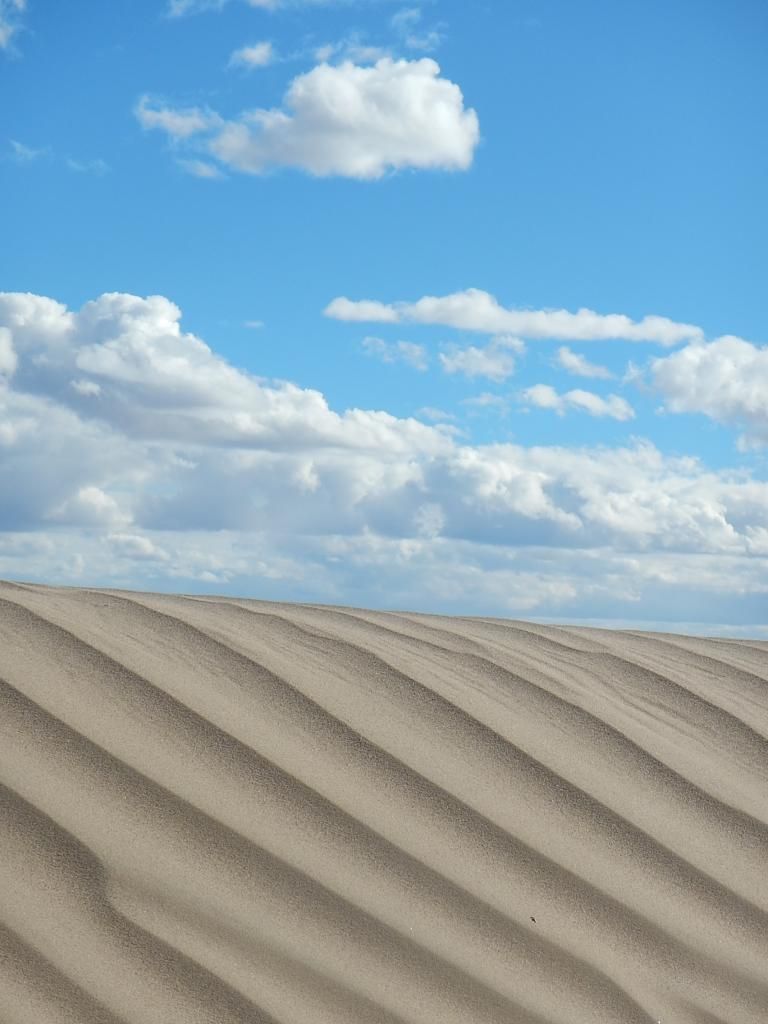 Whatchudoin?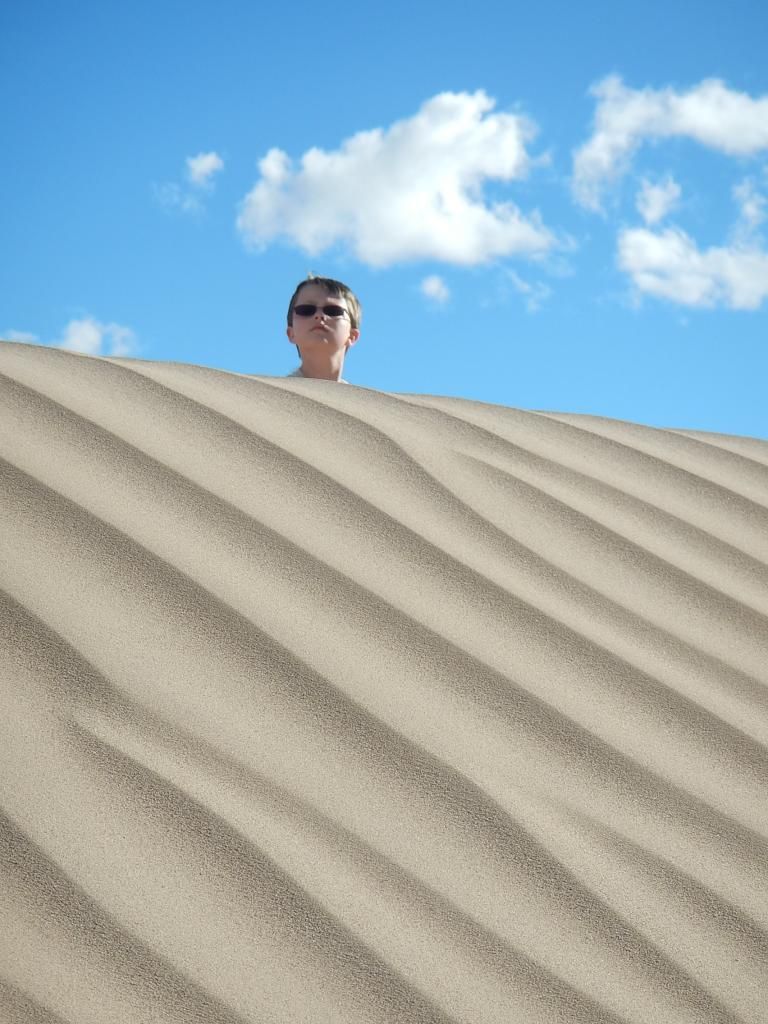 Here I am ruining the shot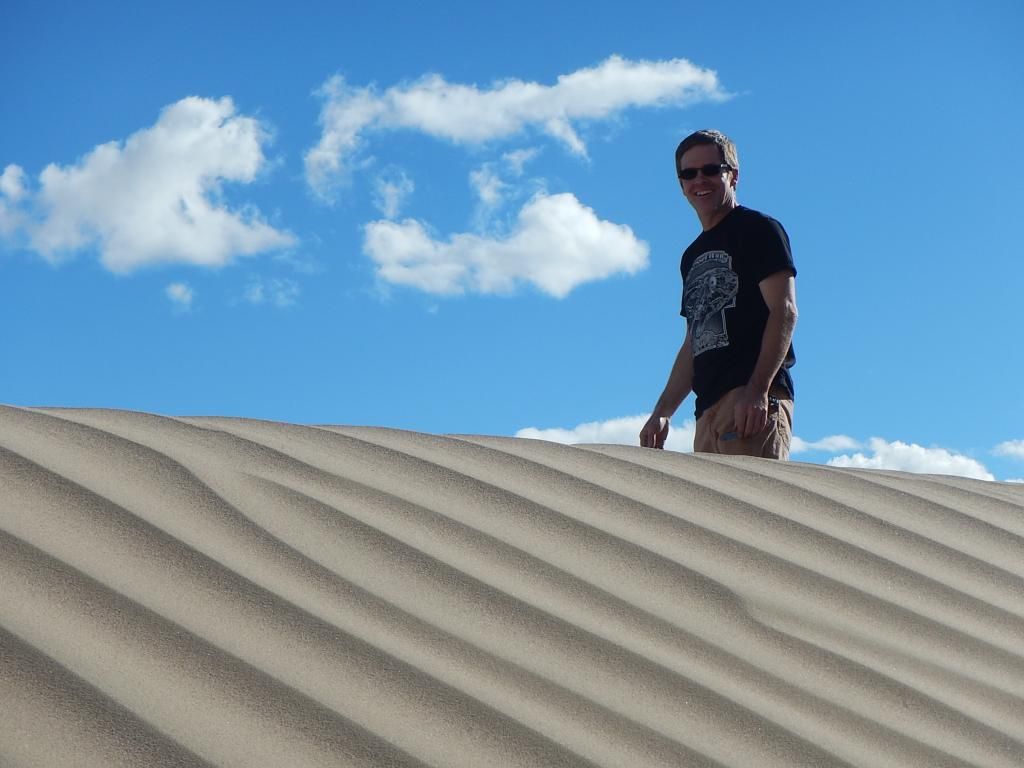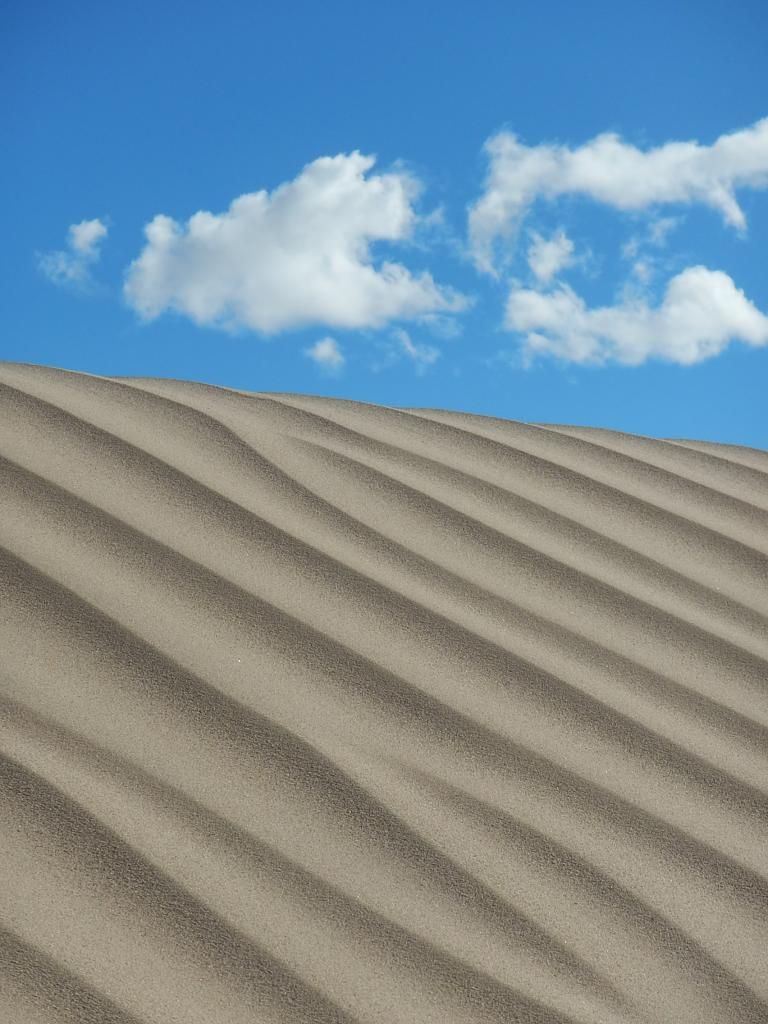 Johnathan contemplating life in the desert...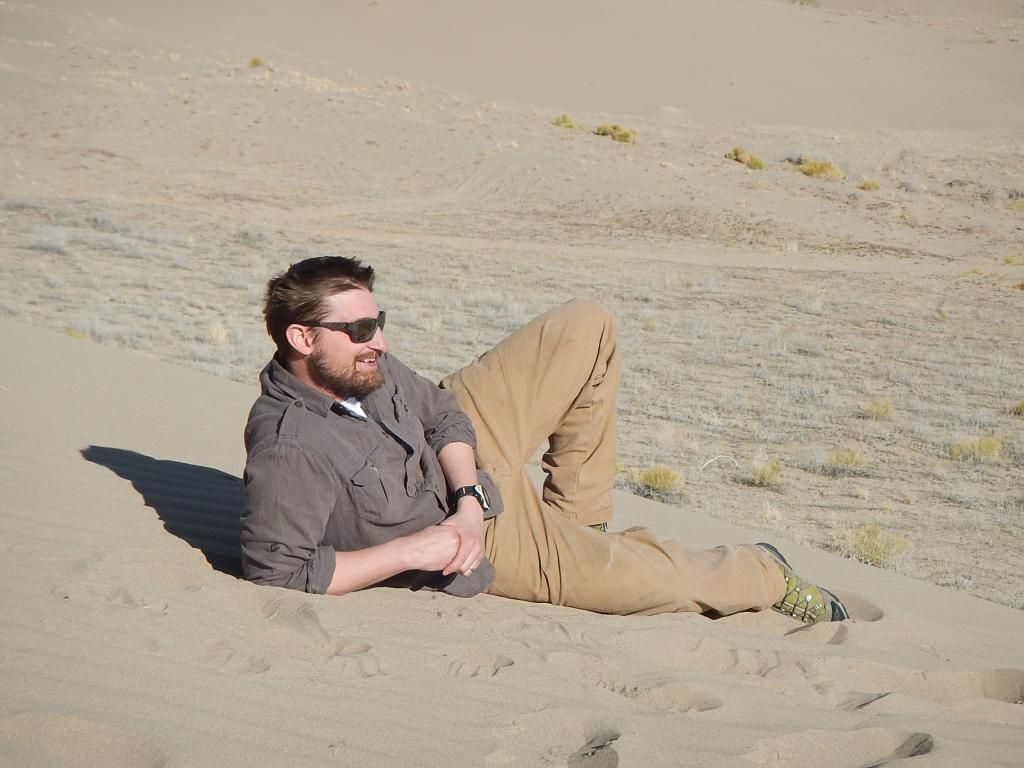 From here we were very close to the area we traveled last year and it was a short drive back to the base of Sand Mountain where we all aired up chatted and eventually said our goodbyes.
My kids were done and didn't want to stop in to get scones at the Family Tree, but it sounded like most of the others were, I hope you all had a great time and safe drive home!
We took hyw68 AKA, Redwood Road home, It was all sun and fun, but as we neared Utah Lake the sky's were getting ugly and I was noticing every vehicle heading south had snow covering the front of their vehicles, Once we hit Saratoga Springs it was a whiteout! all the way to the crossroads, They it was nearly clear sky's again, Odd...