Owners Name & City- Kevin Hurricane Ut.


Make, Model & Year of Vehicle- 1996 Jeep Cherokee


Engine- 4.0 straight 6 with cheap warm air intake


Transmission- Automatic


T-Case- 4 speed Atlas with 5:1


Axles-
Rear: Ford 10.5 Sterling 4.88 gears ARB
Front: Ford dana 60. Artec steering and truss with arb 4.88 gears.
Suspension-
Hybrid: Rear IRO 5.5 leafs with 1.5 inch boomerang shackles.
Front is Rock Kralwer 3 link Long arm kit with with 7.5 inch Rubicon coils.



Wheels and Tires-37 Maxxis trepadors stickies with inner air bead locks.


Winch- Warn 8000


Favorite Trails-Hanging tree trail, The Squeeze, Sand Hollow area and Moab area. Any trail with Friends and family having a good time. The harder the better within my rigs ability.


Other- Custom front bumper with below radiator winch mount, custom rear bumper, Armor ect...

My 1994 is on the right and the New build 1996 is on the Left. I took a couple before shots and comparison shots before I started.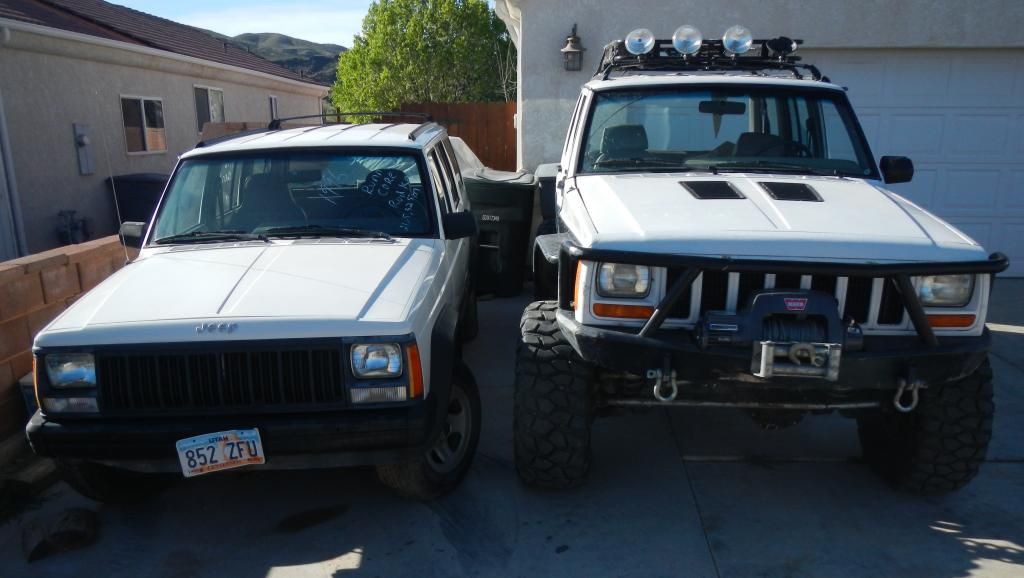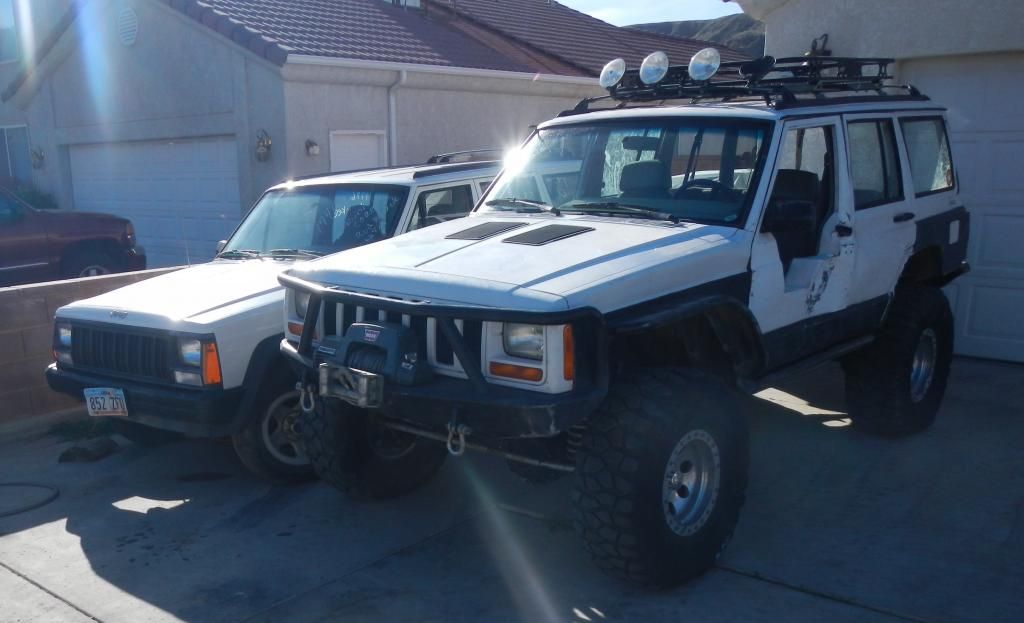 Last edited: